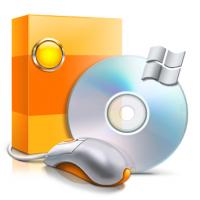 Telecommunications Software is a software package which helps the process of electronic communications in different ways. There are hordes of latest telecommunications software which helps in the transmission of audio. The latest software is designed in such a manner that it can handle various settings which is used by the users.
Some of the recently developed telecommunications software is also used for wireless devices.
Different types of telecommunications software
One of the most basic telecommunications software of all time is designed to allow the local phones to send and receive signals. The main function of this telecommunications software is to manage the signal when the telephone connection is established. Other than managing signals, telecommunications software also helps in monitoring the strength and takes care of the noise clarity on the line. Due to digital transmission, the quality of the software has become much better than earlier.
Telecommunications software for wireless communication is utilized in high quantity these days. Like earlier, the latest software for wireless devices also help in sending and receiving strong signals. One of the main functions of telecommunications software is to compensate for differences in modulation and frequency. This feature of telecommunications software helps in connecting calls over long distances.
Apart from these types, some of the telecommunications software also allows the users to enjoy different types of audio and visual communication. This software helps in driving various online applications. One such application is web conferencing. In addition to this, some companies are also coming up with new telecommunications software which is used within their own networks.
The telecommunications world is going through a sea change, almost every day there is new technology introduced into the market. There are software's which are being developed to enhance the overall electronic communications to a great extent.