Posted by Addison Hudson , on Mar, 2018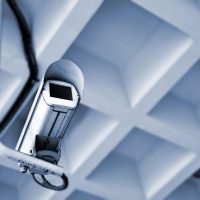 It's every home or business owner's worst nightmare.
It's late at night, and you think you hear a bump or the sound of glass shattering downstairs or at the entrance to your business. Or else you are away from your home or place of business, and none the wiser. Whatever the case, the result is the same – a burglary that leaves your property damaged and your confidence in your own safety and home and business security systems even more so.
It is vital that you be able to trust that your property can be kept safe no matter what.
One of the best ways to do that is to ensure you have a high-quality surveillance system watching over your property at all times.
To that end, here's what you can expect from the best installers of security surveillance systems in Jacksonville, FL.
Quick Turnaround Times
You want to make sure that your home or place of business is kept safe through thick and thin. At the same time, you don't want installation efforts to drag on indefinitely.
That's why the best installers of security surveillance systems in the Jacksonville area provide quick turnaround times on all projects. They will first ask you what type of surveillance system you want, providing you with a variety of options. After you've chosen the one that best suits your needs, they will set to work installing it in a quick and timely manner.
The same goes for repairs. If any of your security surveillance systems need to be fixed, they will get out there and get the job done in rapid fashion.
Experience You Can Trust
When it comes to something as important as keeping your home or business safe, you're going to want to work with a team you can trust. That's why the best providers of security surveillance systems are proud to point to decades of trusted, acclaimed experience working in Jacksonville.
Contact Area Communications at 904-269-9424 and keep your residence or business safe today. You can connect on Facebook for more information!